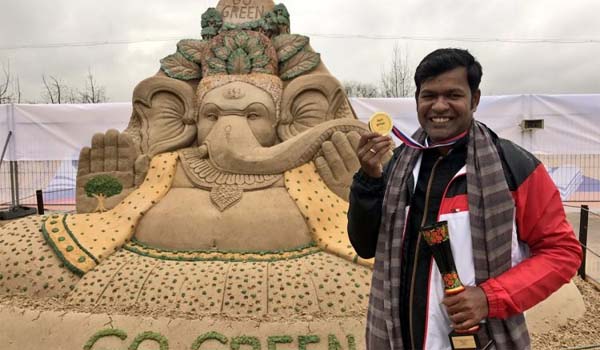 ---
Noted Indian sand artist Sudarsan Pattnaik (age 42 years) has been selected for the Italian Golden Sand Art award for the year 2019.
He will be awarded in a function of the International Scorrana Sand Nativity fete in Italy, which will be held from 13th and 18th November 2019.
List of Awards he was Received;
i) Padma Shri (2014),
ii) Honorary Doctorate, Godavari Award (2012),
iii) Young Indian Leadership Award (2010)
iv) Sarala Award (2008), etc.
Published On : 04 Nov 2019
Current Affair