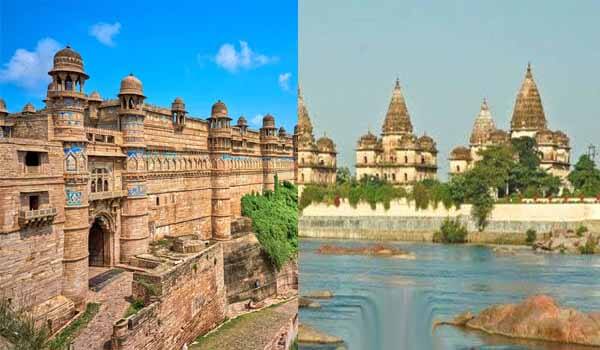 ---
The historical fort cities of Gwalior & Orchha of Madhya Pradesh have been included into UNESCO World Heritage Cities.
Gwalior,
- Gwalior Fort is a hill fort near Gwalior, Madhya Pradesh, India. The fort has existed at least since the 10th century, and the inscriptions and monuments found within what is now the fort campus indicate that it may have existed as early as the beginning of the 6th century.
Orchha,
Orchha is a town in the Niwari district of Madhya Pradesh. It was established by Rudra Pratap Singh sometime after 1501, as the seat of an eponymous former princely state covering parts of central & north India, in the Bundelkhand region.
Published On : 09 Dec 2020
Current Affair