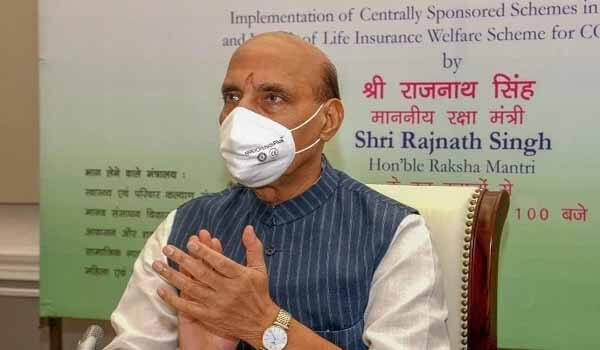 ---
The Defence Minister Rajnath Singh (age 69 years) has launched the Chhavni COVID - Yodha Sanrakshan Yojana. It is a group life insurance scheme, which is sponsored by Life Insurance Corporation (LIC).
Key Features;
- This scheme will cover more than 10,000 employees in all 62 Cantonment Boards in the event of any unfortunate fatal calamity with an insurance cover of Rs 5,00,000 each.
- The Scheme will also benefit permanent and contractual employees including doctors, paramedics, and sanitation staff.
Published On : 31 Aug 2020
Current Affair