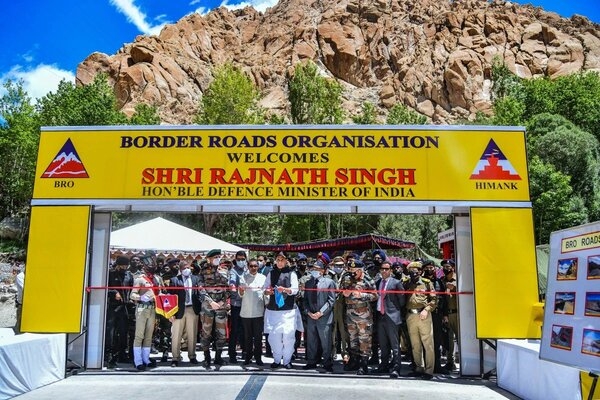 ---
Defense Minister Shri Rajnath Singh has inaugurated the 63 bridges in 6 states and 2 Union Territories (UT), which were built by Border Roads Organisation (BRO). Its objective to strengthen road connectivity in the border areas.
Out of 63 bridges, 11 have been built in Ladakh, 4 in J&K, 3 in Himachal Pradesh, 6 in Uttarakhand, 8 in Sikkim, 1 each in Nagaland & Manipur, and 29 in Arunachal Pradesh. And, the estimated cost of the 63 bridges is Rs 240 crores.
The official of BRO said that he used the latest technologies to build these 63 bridges. These are Class-70 bridges and can hold the load of Tanks & other's heavy vehicles. These bridges facilitate strategic and quicker access not just to Armed forces but to people living in the border villages as well.
Published On : 28 Jun 2021
Current Affair