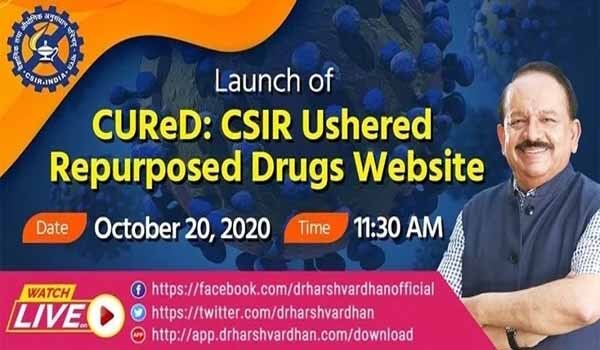 ---
On 20th October 2020, Union Health Minister Dr. Harsh Vardhan had launched a CUReD website on Repurposed Drugs for Covid-19. This website will give us comprehensive information about the numerous COVID-19 clinical trials.
About CUReD website,
- The website provides information about the drugs, diagnostics, and devices including the current stage of the trials, partnering institutions, and their role in the trials, and other details.
- The site can be accessed at https://www.iiim.res.in/cured/ OR http://db.iiim.res.in/ct/index.php.
- The full form of CuRED is CSIR Ushered Repurposed Drugs.
Published On : 21 Oct 2020
Current Affair