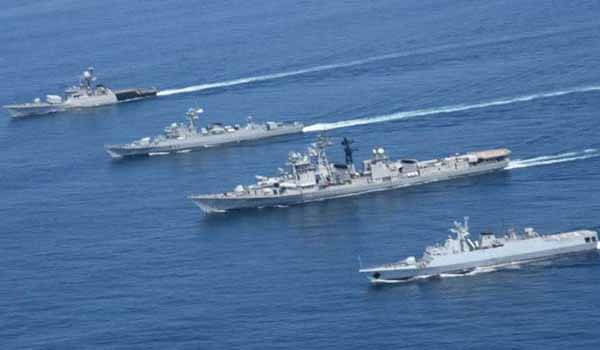 ---
India has invited the Australian Navy to participate in the 2020 Malabar Naval Exercise. It will be scheduled in November 2020, in the Bay of Bengal and the Arabian Sea. The objective of this exercise is to increase mutual cooperation and enhance safety and security in the maritime security domain.
History,
- The Malabar Naval Exercise was started in 1992 between the Indian Navy and US Navy. After-that, the Japanese navy had joined the exercise in 2015.
- It had been held in a 'Non-contact - at sea' format.
The Malabar Naval Exercise,
- It will see major combatants from all four nations participating including aircraft carriers and submarines, will take place even as border tensions continue with China in Ladakh.
- It is expected to see a reaction from Beijing, which has been worried about the emergence of a quadrilateral military alliance in the region.
Published On : 20 Oct 2020
Current Affair