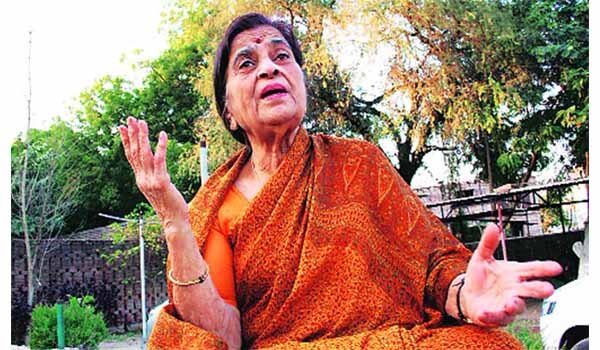 ---
Legendary Gujarati Singer Kaumudi Munshi has passed away due to Coronavirus at Somaiya Hospital in Sion East, Mumbai (Maharashtra). She was born in Varanasi (Banaras) in 1929.
Kaumudi is known as the "Nightingale of Gujarat" by her critics and fans both alike.
She sang many of the classic songs. In spite of that, she was also known for her work in Thumri, Dadra, Chaiti, Kajari, Ghazals, and Bhojpuri folk songs.
Some of her songs were in Gujarati such as 'Sachi re maari satre bhavani maa', and 'koi aghe aghe thi venu vai che'.
During her career, She was a preferred artist for H.M.V. Her first album was a HMV LP in 1952 on Garba. She also performed on All India Radio (AIR) and Doordarshan.
Published On : 14 Oct 2020
Current Affair