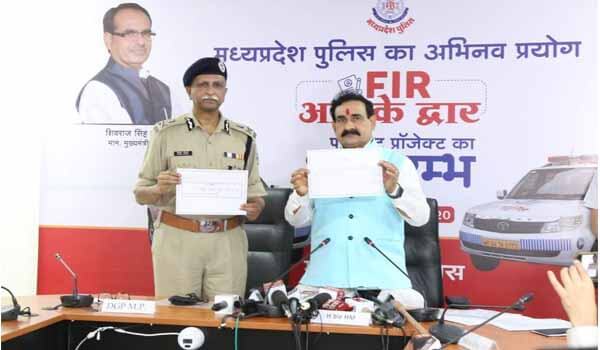 ---
The Home Minister of Madhya Pradesh state Dr. Narottam Mishra (age 60 years) has launched India's first 'FIR Aapke Dwar Yojana' at the new Police Control Room, Bhopal. With this, Madhya Pradesh becomes the first Indian state to implement this scheme.
FIR Aapke Dwar Yojana,
FIR Aapke Dwar Scheme has been started as a pilot project in 23 Police Stations including one urban and one rural Police Station at 11 Divisional Headquarters. Director-General of Police Vivek Johari informed that Dial 100 vehicles would have trained Head Constables to lodge FIR. FIRs in complaints of general nature will be lodged on the spot. In case of serious complaints, guidance will be sought from senior officers.
Besides, Madhya Pradesh Home Minister also launched the helpline number - Dial 112 on the occasion, to facilitate immediate availability of ambulance, police, and fire fighting services wherever needed.
Published On : 12 May 2020
Current Affair