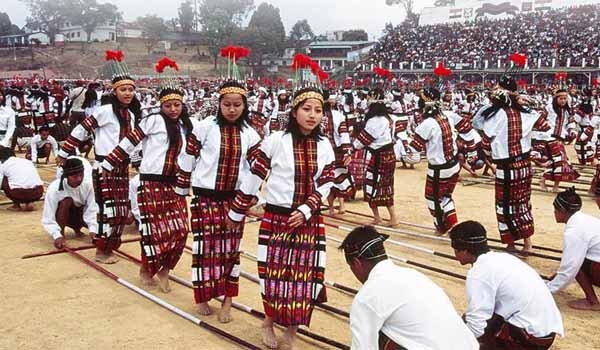 ---
Today, the Chapchar Kut festival of Mizoram began at Assam Rifles Ground in Aizawl. It is one of the biggest and most important festivals of Mizos.
On the occasion, The State Art & Culture Minister of Mizoram R. Lalzirliana welcomed all Mizos people to participate in this festival.
About Chapchar Kut,
- It is the most popular spring festival, which had been started in 1450-1700 A.D in Suaipui village. It was firstly revived in 1962 in Aizawl (Capital of Mizoram).
Highlights of Chapchar Kut Festival,
- In this festival, Traditional bamboo dance 'Cheraw' and other dances will be performed. It attracts thousands of people from across the state.
- The Theme of the festival is 'Promotion of Mizos' culture and moral code'.
- This festival also includes an exhibition based on Painting, Photo, Handloom, and Handicraft.
About Mizoram,
i) Governor - P. S. Sreedharan Pillai.
ii) Chief Minister - Zoramthanga.
iii) Deputy Chief Minister - Tawnluia.
Published On : 06 Mar 2020
Current Affair