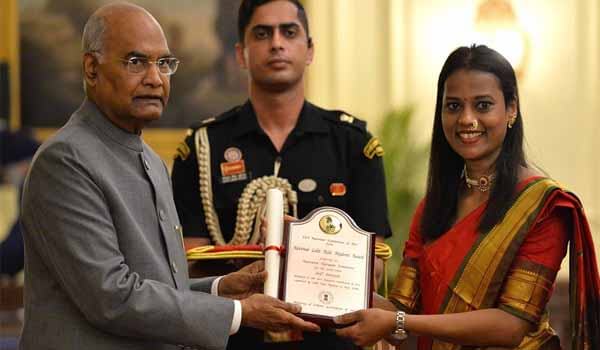 ---
Today, the 14th President of India Shri Ram Nath Kovind (age 74 years) presented the 61st Lalit Kala Akademi Awards on 15 artistes at the Rashtrapati Bhavan in New Delhi.
List of Awardees;
1. Anoop Kumar Manzukhi Gopi from Kerala,
2. David Malakar from West Bengal,
3. Hari Ram Kumbhawat from Rajasthan,
4. Devendra Kumar Khare from Gujarat,
5. Dinesh Pandya from Maharashtra,
6. Mohan Kumar from Karnataka, and
7. Yashwant Singh from Delhi.
About Lalit Kala Akademi Fellowship,
- It is an Indian award given to noted artists for their lifetime achievements in the field of Visual & Fine Arts. This award is awarded by the Lalit Kala Akademi.
- The awardees receive a cash prize of Rs 25,000/-, a citation and a plaque.
- The first Lalit Kala Akademi Award was given to eminent painter Jamini Roy in 1955.
- While Nandalal Bose was received the second award in 1956. And, D. P. Roy Chowdhury had won the third award in 1962.
Published On : 04 Mar 2020
Current Affair