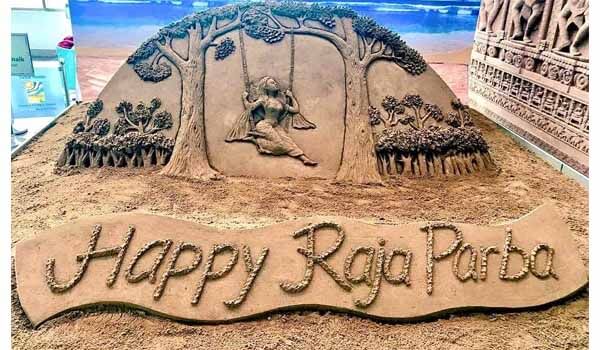 ---
Odisha's popular festival Raja Parba begun from 14th to 18th June 2020. It is a three-day-long festival, which is dedicated to the Mother Earth (Bhuma Devi).
Highlights,
- The festival is essentially the celebration of the earth's womanhood. It is believed that during this time the Mother Earth or Bhudevi undergoes menstruation. The fourth day is the day of the 'purification bath'.
During this festival,
- It is a celebration of womanhood, a lot of the focus is on young women, who wear new clothes, apply 'Alata' on their feet and enjoy folk songs while swinging on decorated rope swings.
Published On : 15 Jun 2020
Current Affair