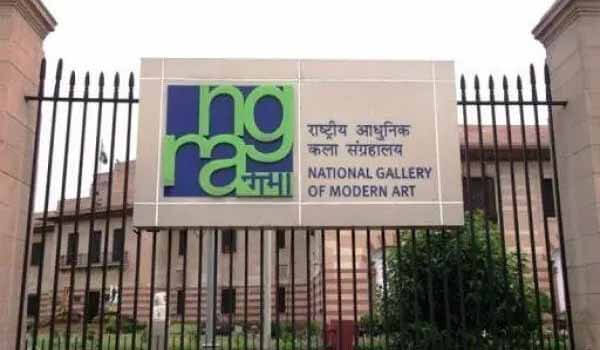 ---
The National Gallery of Modern Art (NGMA), New Delhi has launched the ONLINE NAIMISHA 2020 - Summer Art Program from 8th June to 3rd July 2020. It is an initiative to provide a chance to its participants to create and learn from practicing artists without compromising their health.
Highlights,
- It will explore new areas and platforms to reach their audiences and organized many programs and exhibitions virtually.
- It will also provide an opportunity to organize such programs digitally.
In the ONLINE NAIMISHA 2020 program, four workshops will be organized entitled;
1. Painting workshop,
2. Sculpture workshop,
3. Printmaking, and
4. Indrajaal - The Magic of Art (Interdisciplinary creative workshop to understand Freedom).
And, these workshops will be organized in two groups;
- Group 1: - 6 years to 15 years having the timings: 11 am to 11.35 am.
- Group 2: 16 years and above with no closing limit having the timings: 4.00 pm to 4.35 pm.
The exhibition of selected artworks from the NAIMISHA 2020 Summer Art Program will be displayed virtually on SO-HAM the Cultural media platform of NGMA for public viewing soon.
Published On : 10 Jun 2020
Current Affair