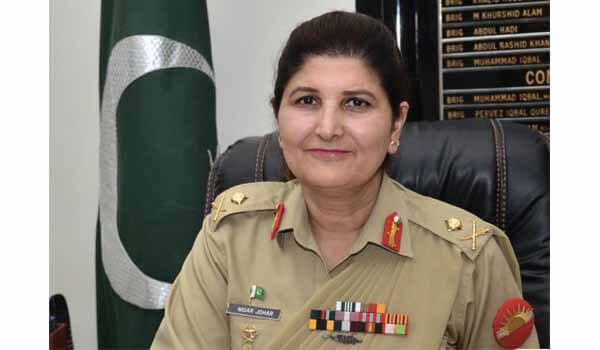 ---
Pakistan Army has appointed Nigar Johar Khan as its new Lieutenant General. Due to this, She becomes the first female Lt. General of Pakistan Army.
About Nigar Johar Khan,
- Lieutenant General Nigar Johar Khan is a three-star General in the Pakistan Army, who was born in Panjpir village in the Swabi District of Khyber Pakhtunkhwa.
- She is the first female in the history of the Pakistan Army to be appointed as the Lieutenant General.
- She belongs to the Pakistan Army Medical Corps. At present, she working as the Surgeon General of the Pak Army.
About Pakistan,
- Pakistan is a country in South Asia. It shares its boundaries with India to the east, Afghanistan to the west, Iran to the southwest, and China to the northeast.
- Capital - Islamabad.
- President - Arif Alvi.
- Prime Minister - Imran Khan.
- Chief Justice - Gulzar Ahmed.
Published On : 04 Jul 2020
Current Affair