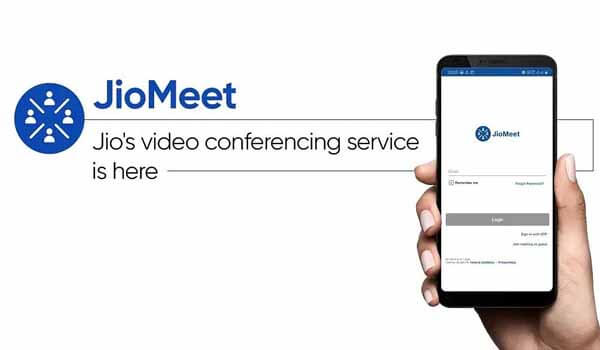 ---
Reliance Jio has launched the "JioMeet" Video Conferencing App. Its operating system works on iOS, Android, and Windows devices. JioMeet can easily download the app from Apple Store, Andriod Store, and on Google Play Store.
Features,
- It offers HD Audio and Video calling up to 100 participants and also provides Screen Sharing, Meeting Schedule features, and many more.
- Users can also access JioMeet on the laptop, Just click on JioMeet invite link and join from your browser without downloading the application.
- But unlike Zoom, it does not impose a 40-minute time limit. Calls can go on as long as 24 hours, and all meetings are encrypted and password-protected.
- And, Zoom charges USD 15 per month, if your meeting exceeds more than 40 minutes. But in JioMeet it is free of cost.
About Reliance Jio,
- Reliance Jio is an Indian telecommunications company, that was launched on 27th December 2015. Its headquarter is in Mumbai, Maharashtra. It provides voice service on its 4G network.
- At Present, Jio is the largest mobile network operator in India and the 3rd largest mobile network operator in the world with over 387,500,000 subscribers.
Published On : 04 Jul 2020
Current Affair