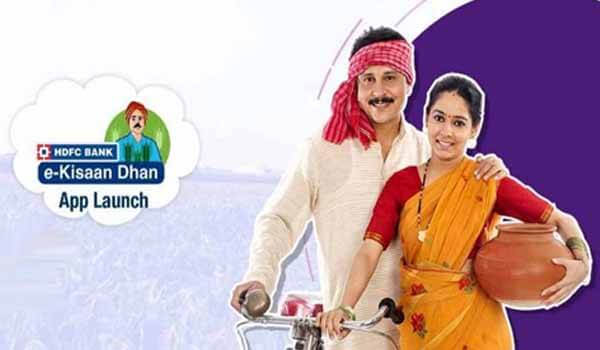 ---
The Housing Development Finance Corporation Limited (HDFC) Bank has launched the New Mobile App for Farmers named 'e-Kisaan Dhan' under the "Har Gaon Hamara" initiative. Due to this app, the farmers will be able to access the services, both banking and agriculture.
HDFC 'e-Kisaan Dhan' mobile app,
- It will provide value-added services like mandi prices, latest farming news, weather forecast, information on seed varieties, SMS advisory, e-pashuhaat, Kisan TV, etc.
- With the help of this app, users can also avail of multiple banking services like procuring loans, the opening of Bank accounts, availing insurance facilities, calculate KCC loan eligibility online, and acquiring Government social security schemes at their fingertips.
- The app will also be helping the farmers with traditional banking services such as apply for loans, Fixed Deposits, Recurring Deposits, and Savings Accounts.
- Users can easily download the app from Google Play Store.
About HDFC Bank,
- HDFC Bank Limited is an Indian banking and financial services company, which was founded in August 1994. Its headquarter is in Mumbai, Maharashtra. At Present, the Managing Director (MD) of HDFC Bank is Aditya Puri, and the Non-Executive Chairman of the Bank is Shyamala Gopinath.
Published On : 03 Jul 2020
Current Affair