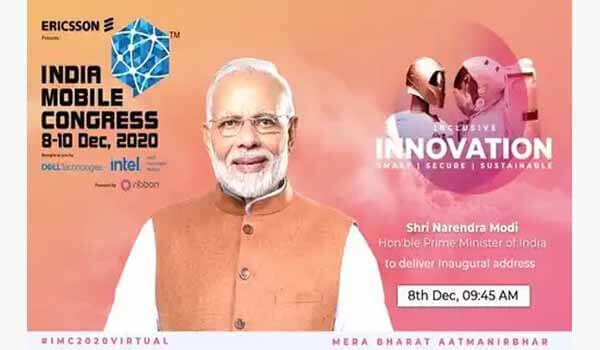 ---
The 14th Prime Minister of India Shri Narendra Modi addressed the India Mobile Congress (IMC) 2020. It will be organized by the Department of Telecommunications and Cellular Operators Association of India from 8th to 10th December 2020.
Theme,
- The Theme for the 2020 IMC is Inclusive Innovation - Smart, Secure, Sustainable.
Speaking on the occasion, Prime Minister gave a call to work together to make India a global hub for telecom equipment, design, development, and manufacturing. He also said that the digital potential of the country is immense.
Published On : 08 Dec 2020
Current Affair