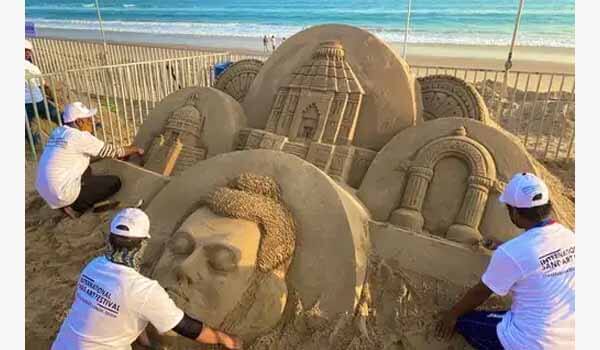 ---
The 9th edition of the International Sand Art Festival (ISAF) and the 31st edition of the Konark Festival began in Odisha state from 1st to 5th December 2020.
International Sand Art Festival,
- The ISAF is held at Chandrabhaga Beach in Konark. In this festival, around 70 sand artists throughout the country have been taking part in it.
- Whereas, Renowned sand artist and Padmashree Awardee Sudarsan Pattnaik is the Chief Curator of the festival.
Konark Festival,
- Konark Dance Festival is one of the biggest dance festivals held in Odisha. It is a 5-day dance festival which is held every year in December (1st to 5th) month.
- During the festival, many dancers from all over the country perform in it. Since 1986, this festival has been organized by the Odisha Tourism & Odissi Research Centre.
- The main objective of this festival is to promote the diverse Indian dance heritage as well as the popularity of Konark Temple and Odisha as tourist destinations.
Published On : 04 Dec 2020
Current Affair