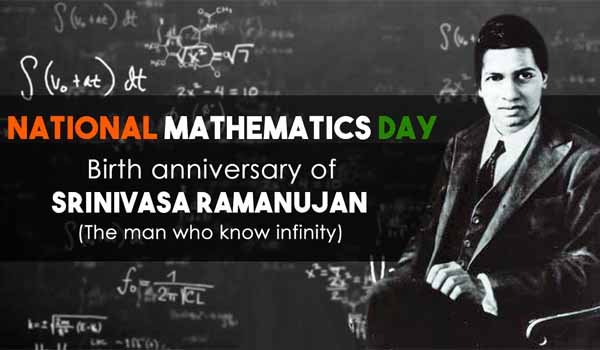 ---
Every year on 22nd December National Mathematics Day is celebrated to commemorate the 132nd birth anniversary of Srinivasa Ramanujan.
On 22nd December 2011, The National Mathematics Day was instituted by the Indian government. And, on 26th February 2012, this day was declared by Manmohan Singh at Madras University.
He is remembered for his contributions to number theory, mathematical analysis, infinite series.
Published On : 23 Dec 2019
Current Affair