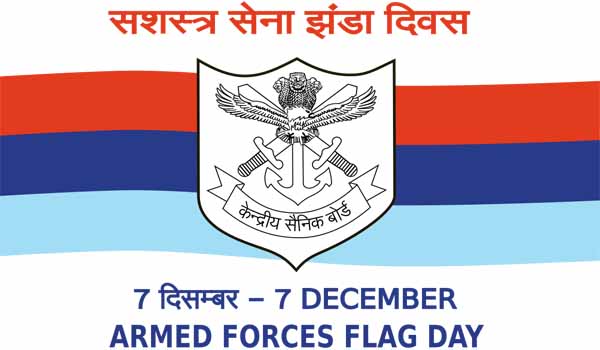 ---
The Armed Forces Flag Day is observed on 7th December (since 1949) every year throughout the country.
On this day, the people of India honor the martyrs and the men in uniform who valiantly fought on our borders to safeguard the country's honor.
The day is also dedicated to the collection of funds from people for the welfare of Indian Armed forces personnel.
Published On : 06 Dec 2019
Current Affair